Start September 22, 2016. Tuition $6,250.00. Compare tuition, you will quickly see that FVSM provides the BEST education with 20+ years of experience at the BEST Tuition prices. FVSM students pass the MBLEX. Call to schedule a tour. What makes FVSM Amazing? The Entire Program is in person - no online classes.
FVSM's Mission: Dedicated to meeting the evolving health care needs of the public through the education and training of highly skilled massage therapists.
FVSM's Goal: To provide the best education at a tuition that is affordable so all graduates can be successful and enjoy a rewarding career in the health care field. Click on the links below for more information and to download information
2016-2017 FVSM School Catalog and Application
2016-2017 FVSM Student Newsletter Introduction to Massage Workshops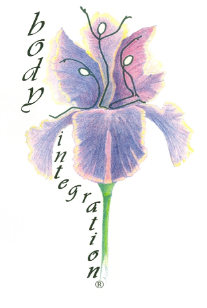 Body Integration - Happy & Healthy By DesignTM
* Individual & Corporate Health Programs
Nutrition, Pilates, Personal Training, Massage, Yoga & Feng Shui
* Lunch & Learns with a Registered Dietitian/Nutritionist
* Nutrition Counseling
* Massage: individuals & corporations. *Traveling Chair
* Pilates & Yoga Private Sessions * Feng Shui
MISSION: Utilize our knowledge & extensive training to provide you with the best experience available. Whether your goal is to increase happiness and abundance in your life, or if it is toning your body & weight loss, or improved strength & increased mental flexibility; we are here to assist you in achieving your goals.
Hooptastic ~ Be One With Your HoopTM
Hoop Classes for Groups & Corporations. Hooptastic Hoop Teacher Training
Great Team Building Activity for any group!
MISSION: To integrate instruction based on sound education of Movement Principles & Pilates; thereby, making the world a Healthier, Happier place filled with Laughter & Smiles by incorporating Color, Music & Movement into the daily lives of all people.
Hooptastic Hoop-Fit Classes and Hooptastic Hoop-Fit Teacher Training.
Hand Crafted Hoops (Hula-Hoops) & Hooptastic Hoop-Fit Hoop Classes offered at YOUR location. Hoops are $35 each.
All 3 Businesses can be reached by calling 920-915-0744 or emailing us at FVSMinfo@aol.com
Click the purple link to like us on Facebook: FVSM
If the link does not work for you, please copy and paste the link:
www.facebook.com/Fox-Valley-School-of-Massage-119115208102643/
Congratulations to our May 11, 2016 Graduates