Start your new Career February 9, 2016, or September 28, 2016. Call and schedule a tour. What makes our Program so Amazing? FVSM's program is all in person - no online classes. We teach Anatomy and Physiology and Pathology in person.
Fox Valley School of Massage is dedicated to meeting the evolving health care needs of the public through the education and training of highly skilled massage therapists.
FVSM's goal is to provide the best education at a tuition that is affordable so all graduates can be successful and enjoy a rewarding career in the health care field.
Download the FVSM School Catalog
Download the Student Newsletter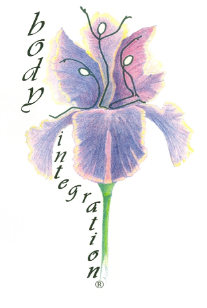 Body Integration - Happy & Healthy By DesignTM
* Individual & Corporate Health Programs
Nutrition, Pilates, Personal Training, Massage, Yoga & Feng Shui
* Lunch & Learns with a Registered Dietitian
* Nutrition Counseling
* Massage Therapy for individuals or corporations. * Traveling Chair Massage
* Pilates & Yoga Private Sessions * Feng Shui
MISSION: Utilize our knowledge & extensive training to provide clients with the best experience available. Whether your goal is to increase happiness and abundance in your life, or if it is toning your body & weight loss, or improved strength & increased mental flexibility; we are here to assist you in achieving your goals.
Hooptastic ~ Be One With Your HoopTM
Hoop Classes for Individuals, Groups & Corporations
Great Team Building Activity for any group!
MISSION: To integrate instruction based on sound education of Movement Principles & Pilates; thereby, making the world a Healthier, Happier place filled with Laughter & Smiles by incorporating Color, Music & Movement into the daily lives of all people.
Hooptastic Hoop-Fit Classes and Hooptastic Hoop-Fit Teacher Training.
Hand Crafted Hoops (Hula-Hoops) & Hooptastic Hoop-Fit Hoop Classes offered at YOUR location.
All 3 Businesses can be reached by calling or texting 920-915-0744 or emailing us at FVSMinfo@aol.com
Click the purple link to like us on Facebook: FVSM
If the link does not work for you, please copy and paste the link:
www.facebook.com/Fox-Valley-School-of-Massage-119115208102643/